Cocktails with OP — Atelier Cologne and Muddling Memories Team Up for Festive Fall Cocktails
Olfactive holiday cocktails with zing.
Beauty — Nov 13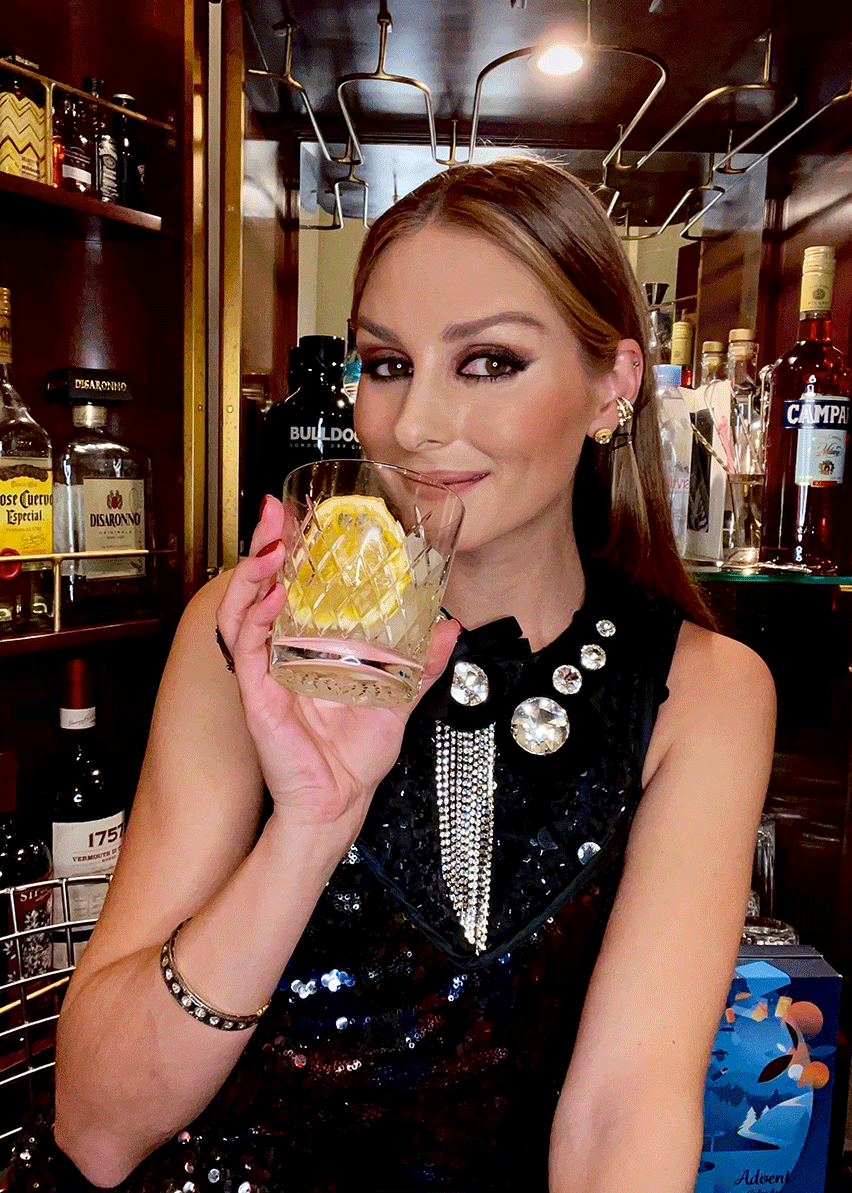 "All my friends know I love a good cocktail," says Olivia moments before co-hosting a virtual cocktail hour with award-winning mixologist Cody Goldstein of @muddlingmemories. "So I figured since I can't have anyone over, let's do something different." Goldstein's creations are as delicious as they look—check out his Maison Melon and his Dressed For Success—and for tonight, he looked to two of Atelier Cologne's most enchanting scents.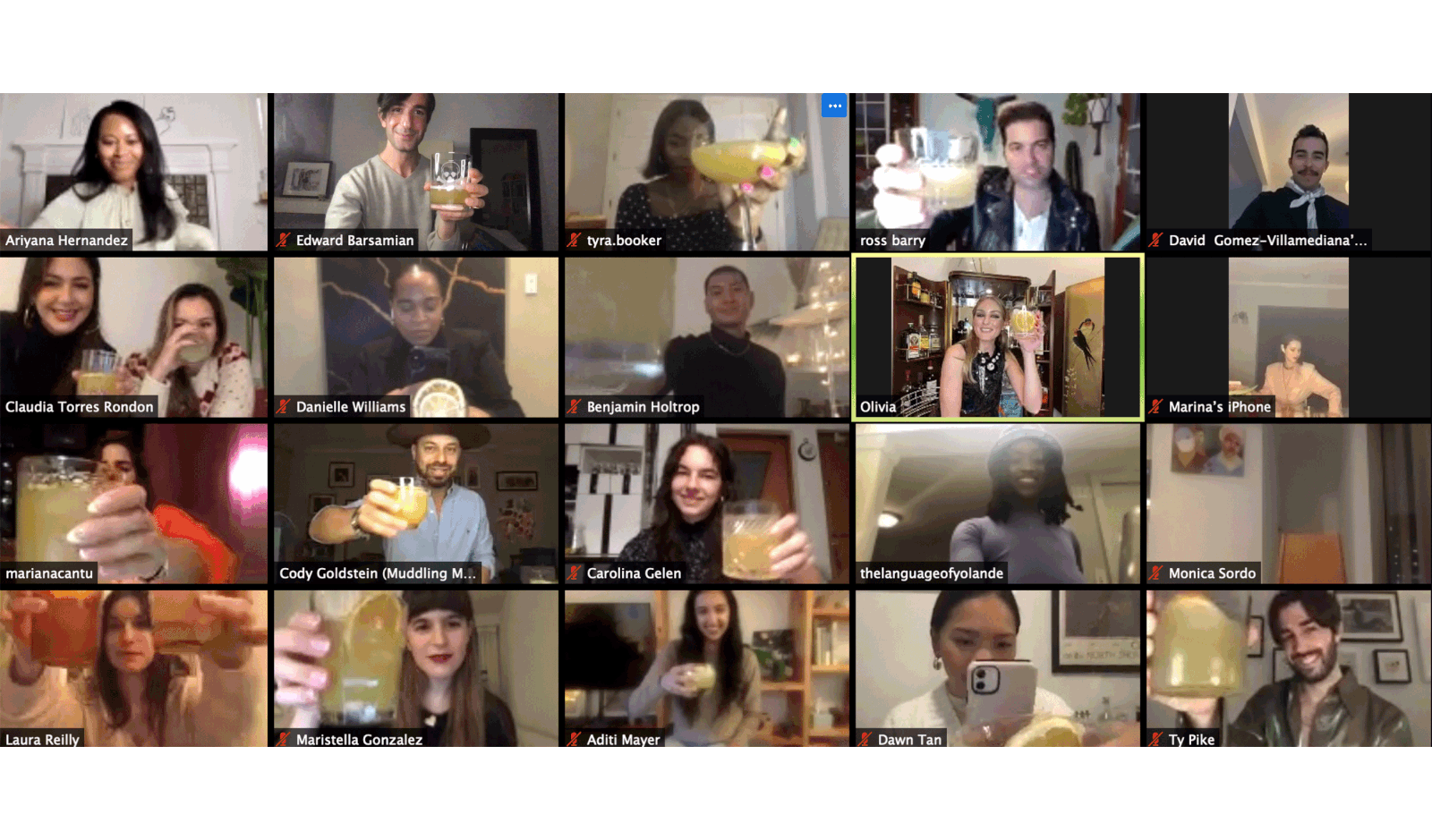 Emcee for the evening, Ross Barry, set the tone for the night which saw guests including Christa B. Allen, Ted Nguyen, and Yolande Macon inhale and imbibe. Picking up on the sweet notes from the Vanille Insensée, the Dusk to Dawn, was a delightfully rich cocktail dusted with coriander essence.
After everyone's bartending skills were primed, it was time to add a festive touch to the night. Taking its cues from the notes of Clémentine California, the California Dreamin' was bright, yet composed, and continued to evolve on the palette much the fragrance on the skin. And with 23 more days in Atelier Cologne's Advent Calendar to get through, here's hoping for many more festive elixirs from Goldstein to make the holidays even more merry.
Below, we break down how to make the evening's cocktails.

Dusk to Dawn (inspired by Vanille Insensée)

Ingredients:
1 oz lime juice
3/4 oz salted vanilla syrup
2 sprays coriander essence
Dehydrated lime

Ingredients:
Add all ingredients except for coriander essence into a cocktail shaker with ice and shake vigorously for 5-10 seconds
Strain into a rocks glass with fresh ice and spray coriander essence
Garnish with a dehydrated lime wheel
Top it off with club soda
*If you choose to make it a cocktail, add 1.5 oz of Patron Reposado Tequila

California Dreamin' (inspired by Clémentine California)

Ingredients:
1 oz clementine juice
3/4 oz juniper honey
Dehydrated orange

Recipe:
Add all ingredients into a cocktail shaker with ice and shake vigorously for 5-10 seconds
Strain into a tall glass with fresh ice
Garnish with a dehydrated orange and star anise
Top it off with club soda
*If you choose to make it a cocktail, add 1.5 oz of Patron Reposado Tequila