Breaking Down Olivia's HOLA Cover Beauty Look
Editorial flavor for the everyday.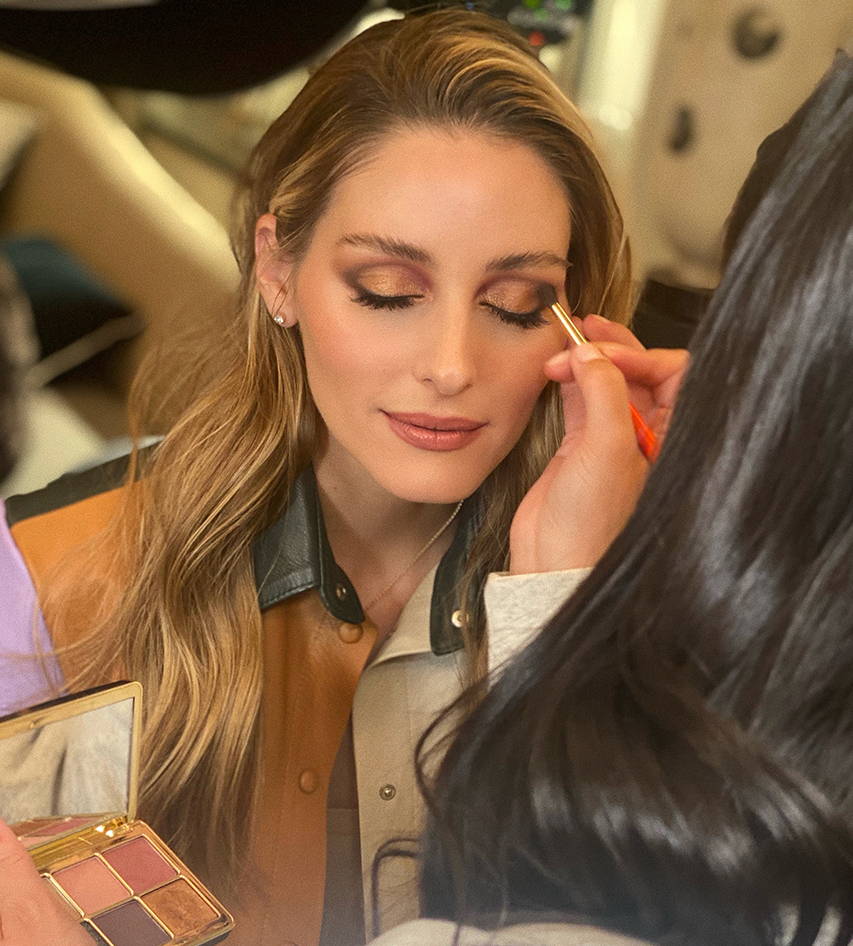 "I wanted to play with color to show that a business power woman can have fun with makeup," explains makeup artist Andrea Tiller of the look she created on Olivia for her HOLA Magazine cover. "[Women] can have fun with makeup in a wearable way and make a statement at the same time." To mark the moment, team OP spoke with Tiller about the new collection and how to recreate Olivia's elegant look.
One Olivia beauty signature is keeping things light but with a pop. For Tiller, "my vision was to highlight how effortless and chic OP is." This duality was achieved through two decidedly different takes rooted in the Eyeshadow Palettes in Soirée and O'Naturale. "I love that both eyeshadow palettes are wearable and you have so many options in one palette," adds Tiller. "The looks you can create are endless and very versatile." To riff off an ombré ensemble, Tiller amped up the copper undertones from O'Naturale before finishing with the Pre-Show Mattifying Mist. For a tonal take in shades of green, Tiller went bold and smoky. "I incorporated the Plush Tulle, Skyline Dusk, and Black Tie shades," says Tiller of the mix. After a spritz of the Mattifying Mist, it's onto the lip.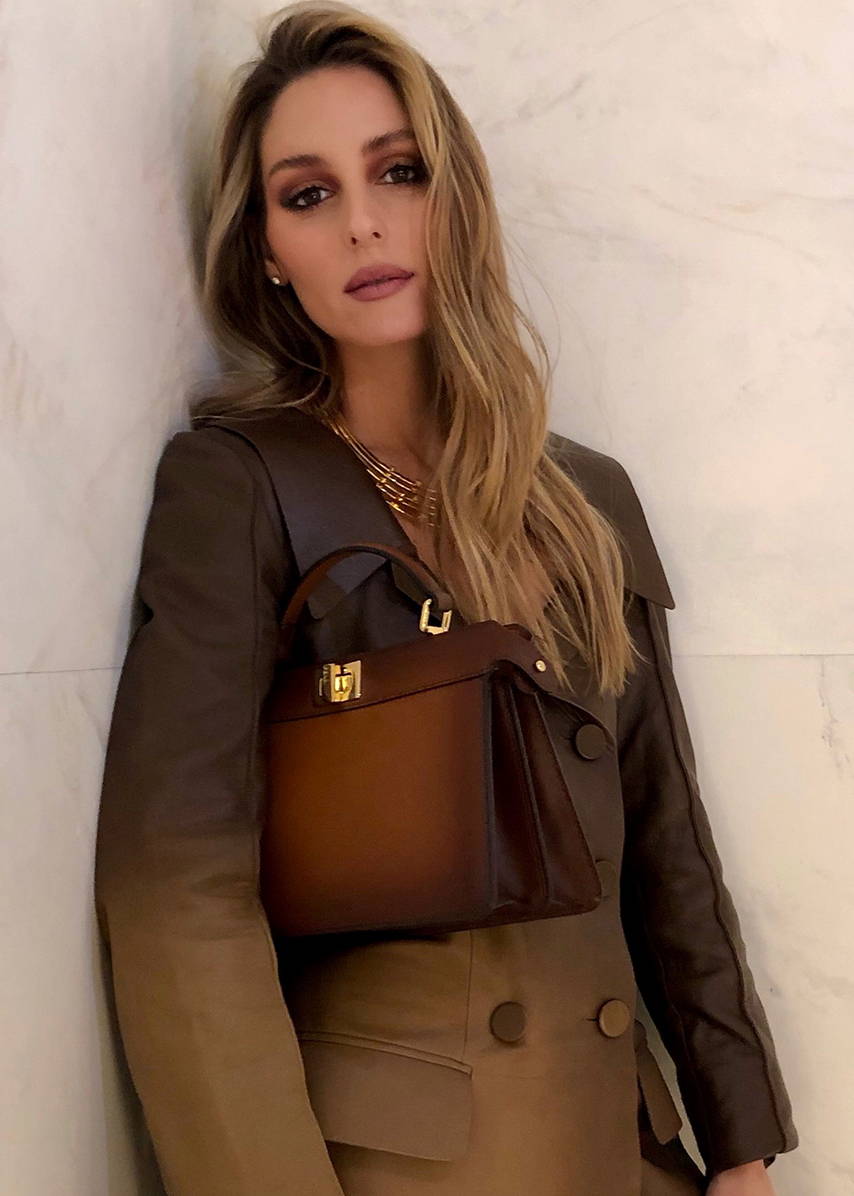 "I love the colors and formulas," beams Tiller.  "They are all so beautiful and different, I need it all in my kit!" For the shoot, Tiller employed all three shades—Rosebud, Santa Fe, and Chianti—to achieve the right balance. "I love a fuller lip and use a darker lip liner than the natural lip color to achieve this illusion." Pumping up the pouts in Olivia's shoot were a combination of Rosebud and Santa Fe to complement the more neutral toned ensemble while Rosebud and Chianti added vibrancy to the moss and emerald hues.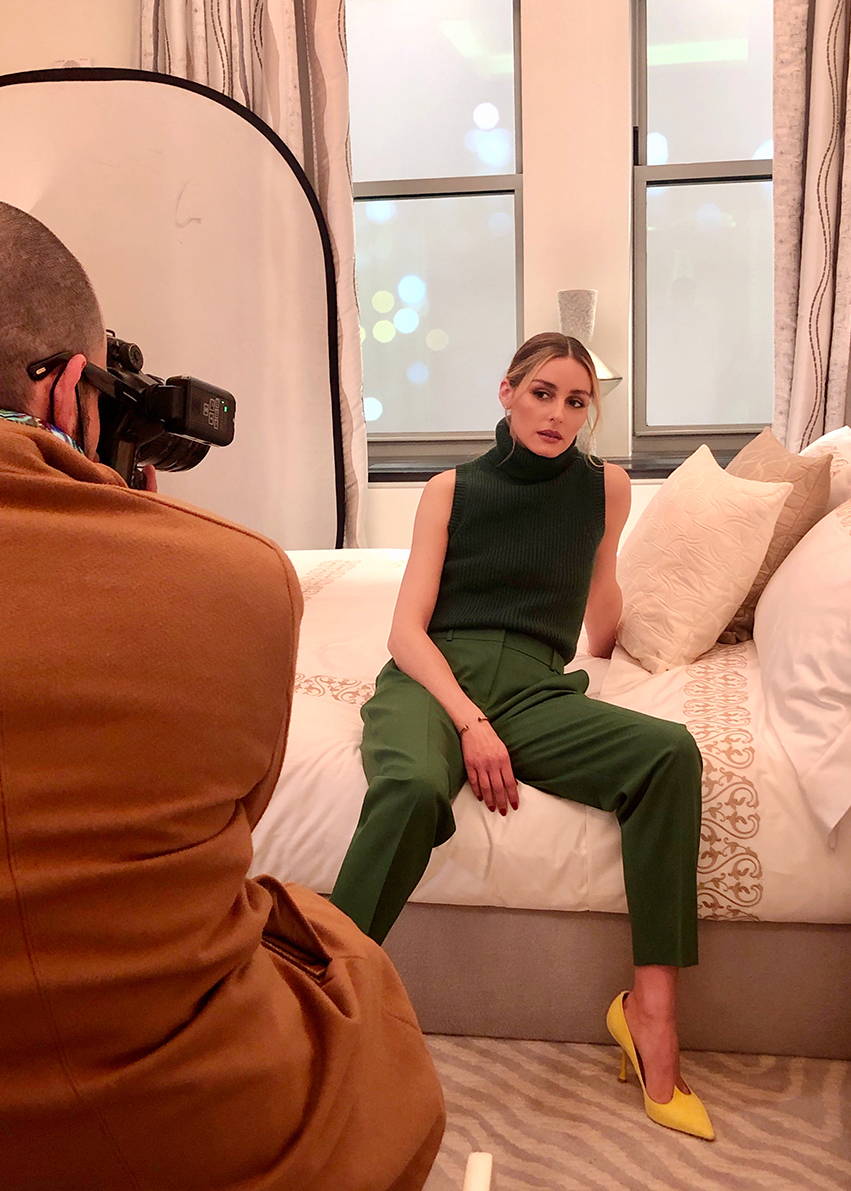 However, for Tiller using and adding Olivia Palermo Beauty to her kit has been a fun and stylish adventure. "I love the inspiration behind it," says Tiller. "[But] my first thought was, 'this is very OP! Very luxurious!'" Was there a clear giveaway? "The packaging is amazing." However, beyond testing out pieces from her friend, is there anything Tiller is hoping to tease out with a beauty slant this spring? "More color on the eyes," adds Tiller. "Especially since we have to wear masks, it would be great to make a wearable statement." And no doubt an eye-catching one.