FaceGym's Inge Theron on How to Tighten + Tone Your Face
The creative visionary and founder of the wellness movement breaks down how to keep faces tight.
Beauty — Jan 22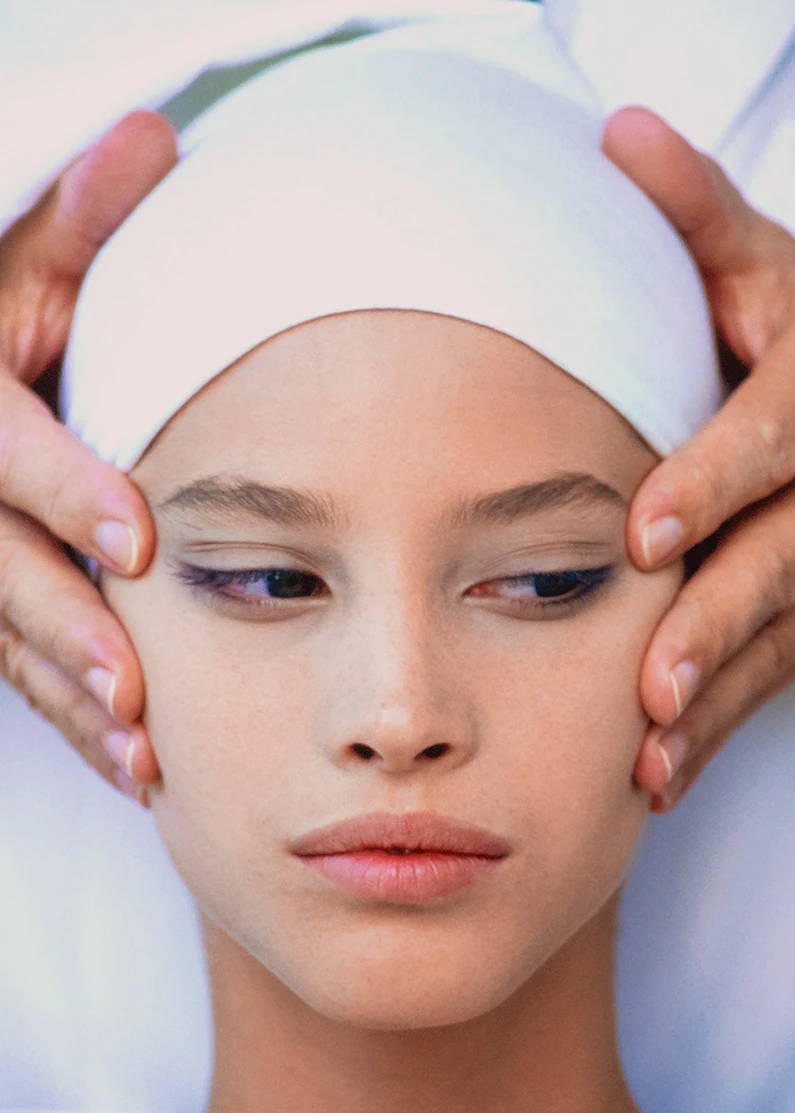 "The very first book I remember reading independently was the VOGUE Beauty book by Bronwen Meredith," says FaceGym creative director and founder, Inge Theron. "I pawed through this gospel after school, ransacking the house for ingredients to make avocado [and] egg hair masks and banana and chocolate facemasks." And while Theron has subsequently elevated her techniques and practices, the foundation of a routine is at the heart of her method. "Consistency is key and we have a variety of [online] classes twice a day bothin the US and UK to lift, tone and tighten your whole face with our team of engaging instructors." Team OP chatted with Theron and got her to reveal how she starts each day, and how she achieves such eye-watering results with a few tricks.
"In the six years since opening the first FaceGym in Selfridges London, we have touched over 155,000 faces," says Theron. "We've learned what the muscles and skin respond to for best results." Those findings have gone digital during the pandemic with Theron and her team training clients via one-to-one 'workouts' and classes to destress skin or pump up lips. One of key aid? The new Multi-Sculpt Gua Sha. "When we went into lockdown, we were determined to create a tool that was user friendly and mimicked our in-studio results at home," explains Theron.  "The Multi-Sculpt was created entirely via Zoom between myself and our Head of Education, Laura Wright." How does Theron use hers? "I do a 3 minute hand based sculpting workout followed by a lifting and sculpting routine with [it]."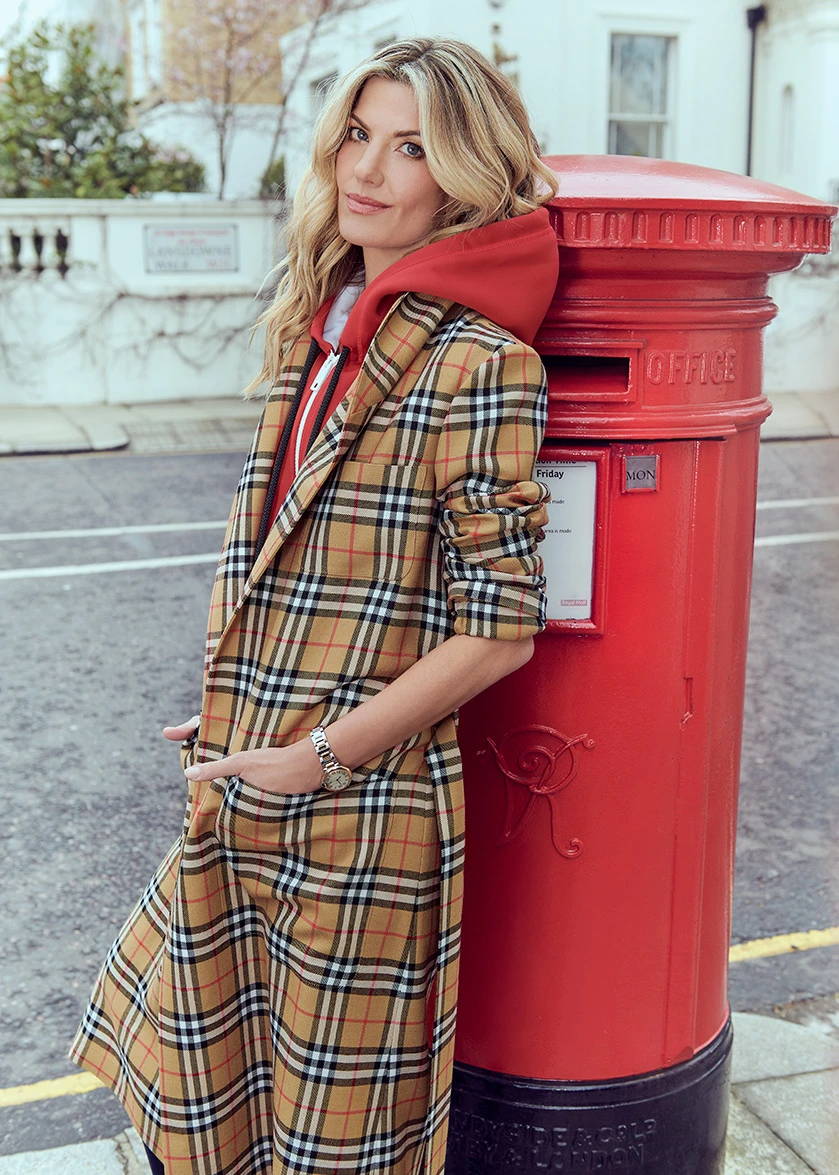 Complementing this is the right skincare, and Theron swears by serums and oils. "I am constantly testing our new formulations, but I start each morning with a quick cleanse, a hyaluronic polyglutamic hydrating serum, and follow with my FaceGym Firming Signature Facial Oil," says Theron who finishes her routine with, "a few sprays of the Soliel Toujours  Sunscreen Mist. SPF is crucial year round." Entering this space is new for the brand which plans to introduce and expand the offering this year, something Theron is excited to share and builds off her method of consistency. "When you use great clean performance skincare you don't need a great deal to make a great impact," says Theron. "I have also really got into layering," says Theron, which, for her, means starting with low molecular hydrating serums then applying 'need based cures' to aid with skin tone and pigmentation, a lifting cream, and an oil to keep everything active and locked in. "It takes no more than 5 minutes to do a really wonderful routine," says Theron.
Fueling Theron each day ahead of her facial workout is just as essential. "It really is a liquids breakfast for me!," says Theron who fasts until noon. "It takes two almond milk double-shot lattes to get me out of bed, [then] I have 250ml of celery, spirulina, and broccoli juice and a couple of glasses of room temp water and a few teas usually turmeric, fresh mint or echinacea before lunchtime." Another element helping bring out her best face is, "creating small pockets of "me time" to ritualize [which] has been a very effective response to help me tackle the anxiety of the pandemic." Theron says she's adopted 'Formal Friday's' into her routine where Lisa Conti tablescapes transport her family to holidays of years past including the Italian coast. "This [is] a ritual we will savor as long as the kids will let us," says Theron. As for what's next for FaceGym, Theron is staying true to her original mission. "To create safer, more accessible, highly efficacious wellness and skincare for a new generation." No doubt with glowing results.