OPinion Leaders: Charlotte Tilbury on Making Everyone Look (and Feel) Like their Best Self
The beauty boss on how she reached the top.
Beauty — Dec 22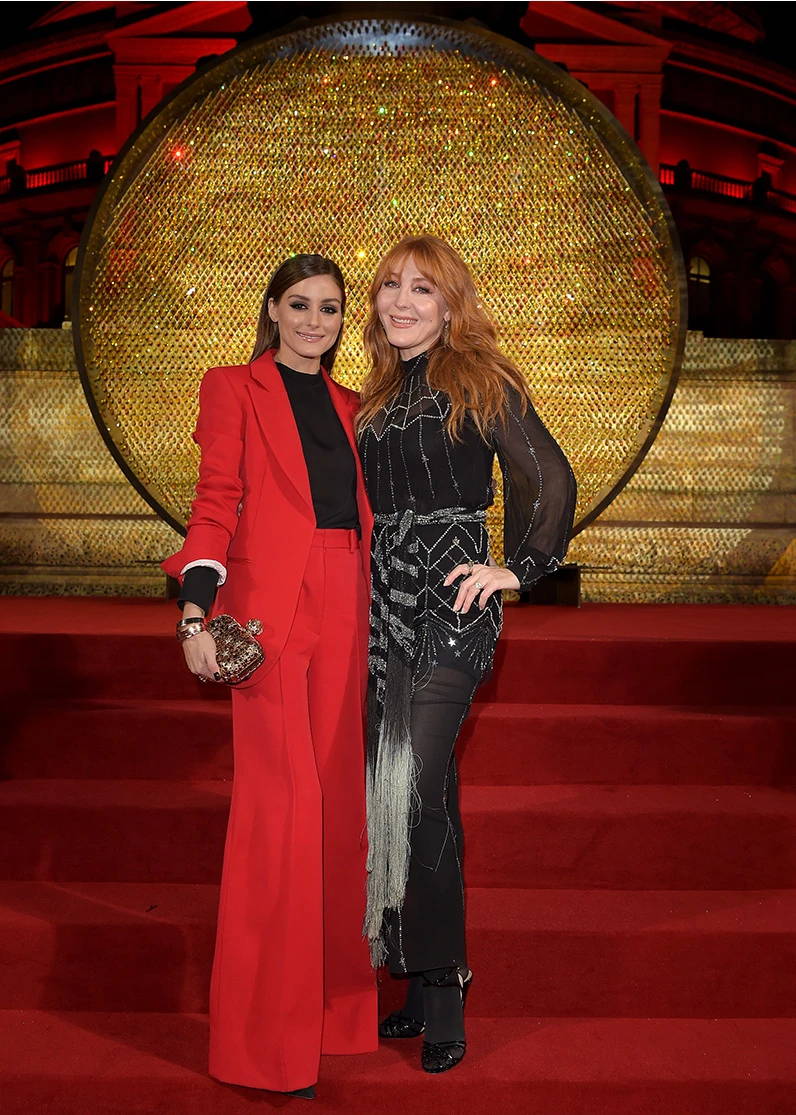 "I've been really determined to continue bringing joy, happiness and positivity to everyone around the world during the last few months," says beauty and makeup authority, Charlotte Tilbury, MBE. "I couldn't be prouder of my amazing dream team. They really came together and continued to think limitlessly, be expert creatives and work resourcefully." Based in London, Tilbury and her team have not missed a beat during the pandemic, pivoting from live events to virtual, engaging with their audiences, and developing new products based off new consumer habits. "We have always been incredibly nimble and a digitally native brand and with our foresight to have a genius in-house tech team and creative agency it allowed us to pivot and change our strategy," adds Tilbury. "We have taken the magic and theatre from our stores to create revolutionary new virtual shopping experiences that will change the way we shop beauty online, forever!" But how did Tilbury, who counts Amal Clooney, Kate Moss, and OP as friends and clients, launch and propel herself to the heights of the industry? "My gorgeous mummy Patsy first introduced me to the powerful, positive world of beauty," beams Tilbury. "She's always been so glamorous [and] I used to watch her applying her ruby red lipstick and tell me, 'Lipstick is instant glamour and it will take you anywhere!' I felt instantly more confident and more empowered." And it's with this ethos that Tilbury launched her eponymous beauty brand seven years ago and continues to stay true to it, even during the pandemic.
"My creative process hasn't really changed during this period," shares Tilbury. "If it's even possible, I've been even more creative!" Getting crafty is a hallmark of Tilbury and her label, providing solutions that work for the individual. For the launch of her Magic Serum, a hydrating elixir featuring peptides including replexium which minimizes the appearance of fine lines, Tilbury enlisted nieces Sofia and Bella to shoot themselves on their iPhones. "We forged ahead and launched in one of the first ever virtual beauty launches to over 1,000 journalists and customers worldwide," says Tilbury. "There was a waitlist of over 8,000 people before the launch!" It's Tilbury's personal touch that continues to bring throngs of fans back to her website and social channels to learn her secrets. From virtual consultations with her Team Tilbury artists to online edits of products to assist with any gift needs, Tilbury wants everyone to look and feel their best, while being able to do it all themselves. "It's instant confidence and self-esteem," adds Tilbury. "And you can give yourself an instant mind makeover. If you look good, you feel good and the world responds to you in a more powerful, positive way."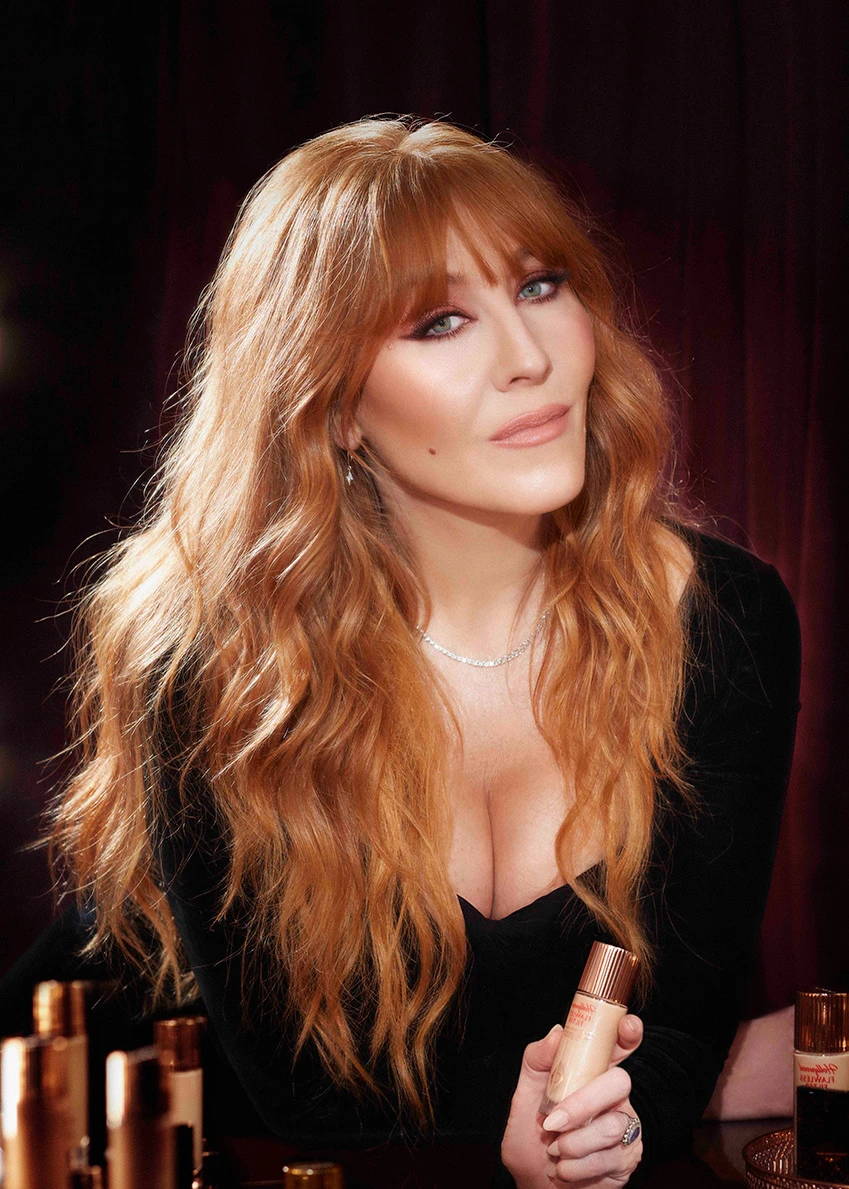 For Tilbury, her mornings start off with self-care and skincare love. After double-cleansing, Tilbury uses her Goddess Cleaning Rituals to refresh and reset her skin before applying her Magic Serum, Magic Cream, and Magic Eye Rescue to add hydration to the skin leaving it dewy, visibly plumper and rested. And like the gym, Tilbury says there are no days off. "Make sure you take time every day to focus on your skincare routine to give yourself a moment of calm and wellbeing so you can energize yourself and your mind for the day ahead." Followed by breakfast with her sons—"a boiled egg with avocado on buckwheat toast, mozzarella on the side and herbal tea from my acupuncturist"—it's onto creating the right look for the day.
"I am all about creating the makeup look to match the outfit and the mood, they all go hand-in-hand," exclaims Tilbury. Focusing on a soft palette, Tilbury's gravitated towards the nude-pink shade from her Pillow Talk look, which, according to Tilbury are, "the most universally-flattering shades for everyone and every occasion." It's therefore unsurprising that it's one of the brand's most popular series selling four products from the range every minute. And with experience on set, backstage at fashion shows, or on camera, Tilbury knows how to perfect her visage even virtually. "Because there's no filter on virtual calls, it can be super unflattering," says Tilbury. "My Hollywood Flawless Filter is the perfect social media filter for virtual calls [and was] inspired by Hollywood lights and the perfecting properties of filters." The result? A smoothing and illuminating finish available in twelve shades to ensure everyone finds their light. Afterwards, it's about definition and a hint of color. "I always use blusher and bronzer to enhance the complexion so I don't look washed out," says Tilbury, adding,  "[and] my Hyaluronic acid-infused Airbrush Bronzer gives me the most gorgeous healthy-looking glow." The finishing touch? "A slick of lipstick," says Tilbury who often grabs her In Love with Olivia named after OP. "Lipstick is happiness in a tube. It adds instant glamour, brightens the look of your complexion, and your day!"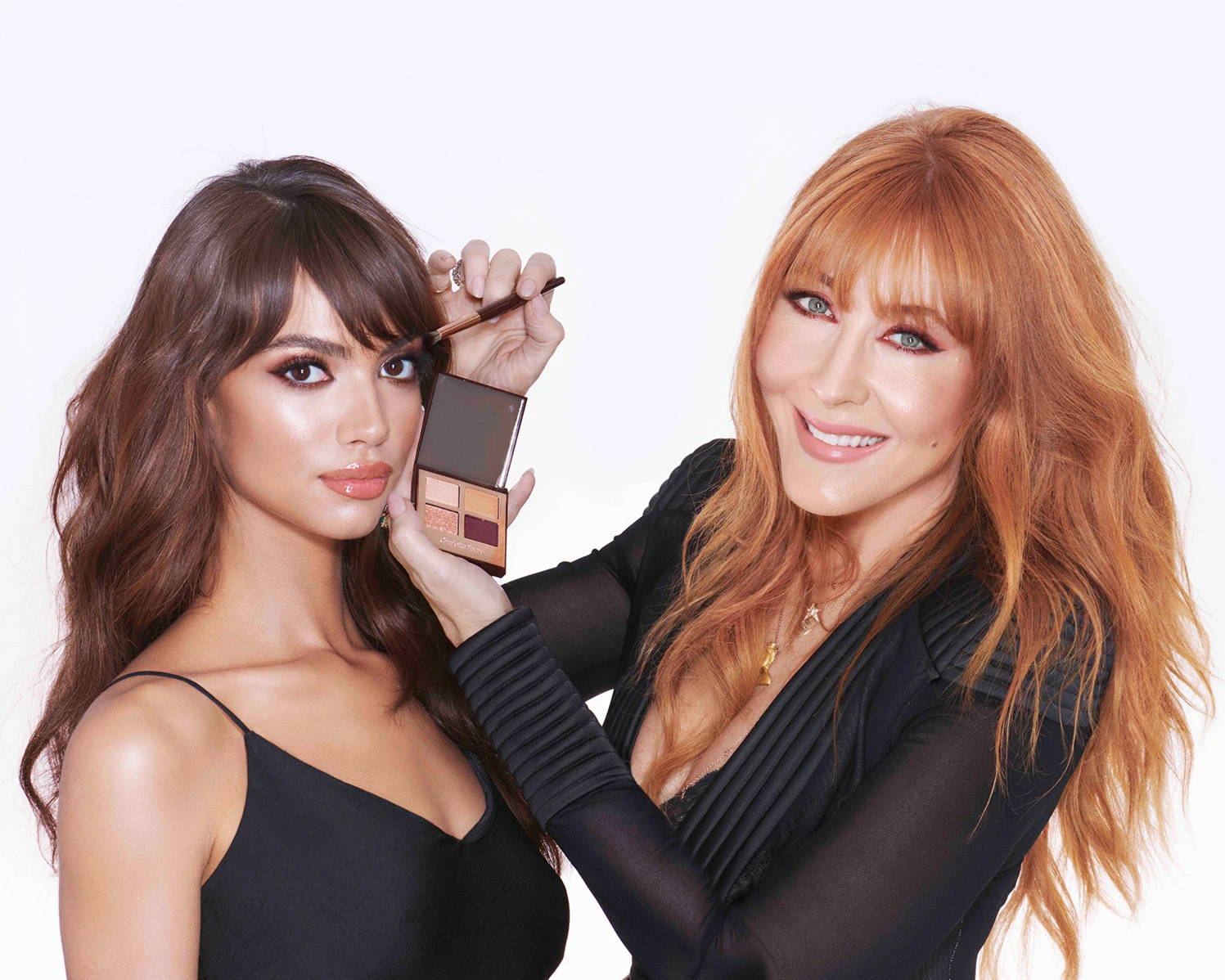 And once the screens are done for the day, Tilbury retreats to her skincare regimen and focuses on restoring and healing using her Magic Cream Light. "[It] has UVA/UVB and blue light protection which is important as we've all been spending so much time in front of screens." As for 2021, Tilbury remains bubbly, optimistic, and busy. "I'm just about to launch new shades of my Hollywood Flawless Filter, and there will be more game-changing products to come," shares Tilbury. However her ultimate goal? "To make everyone's beauty dreams come true all around the world," says Tilbury. "Because god knows we all need it after this year!"