OPtimal Health — Abby Haliti and Andre J. Davis's Fall Hair Care Guide
Olivia's hair experts break down the secret sauce to maintain and enliven fall follicles.
Beauty — Nov 18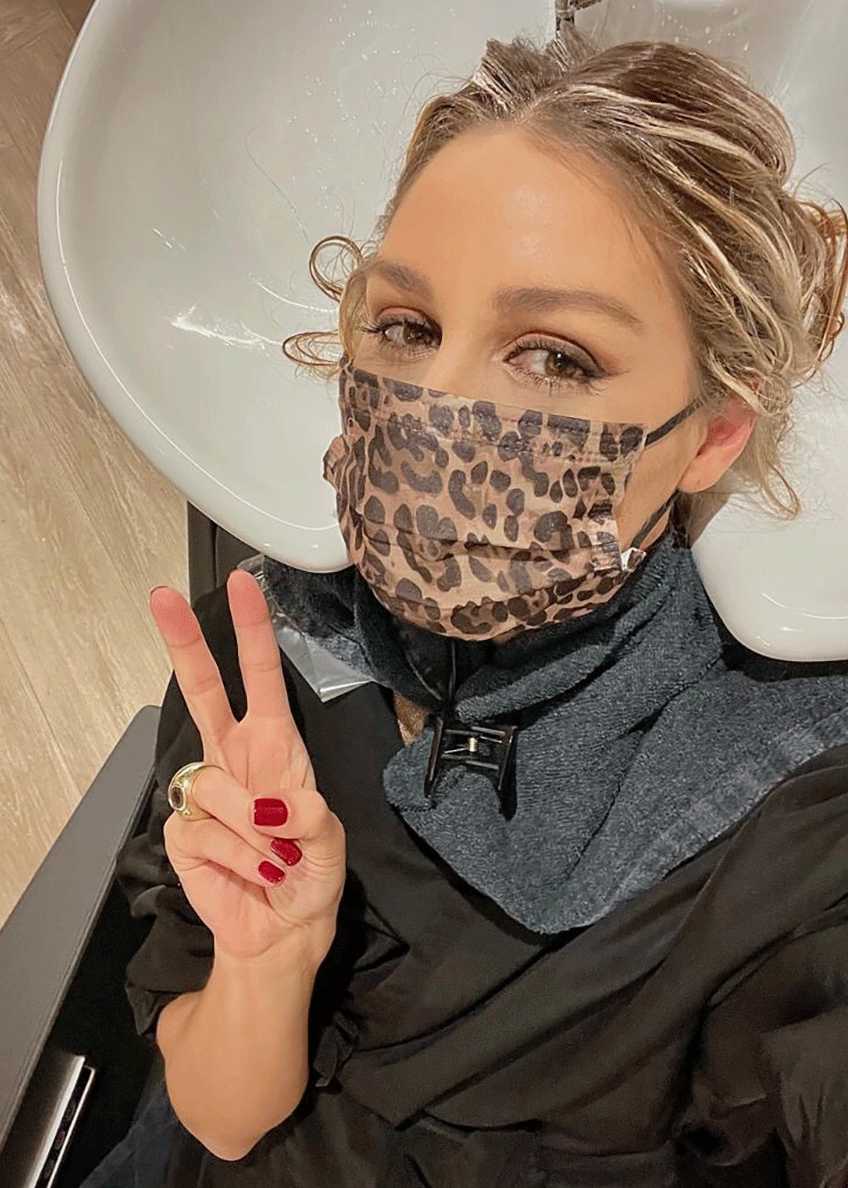 "I truly believe weather affects hair as it does the changing colors of the tress," says Olivia's friend and hair guru, Andre J. Davis. "The common problems for hair transitioning into fall and winter is shedding and dry scalp." Sharing this sentiment is Olivia's friend and color authority, Abby Haliti. "After summer, clients can experience oxidized color and dry hair. It's important to pay attention to your hair's needs in order to maintain its health and vibrancy." And while Olivia's been prepping her skin for the impending winter chill, she's also mindful of her mane, so team OP asked her experts for top tips on keeping your coiffure shining like a crown.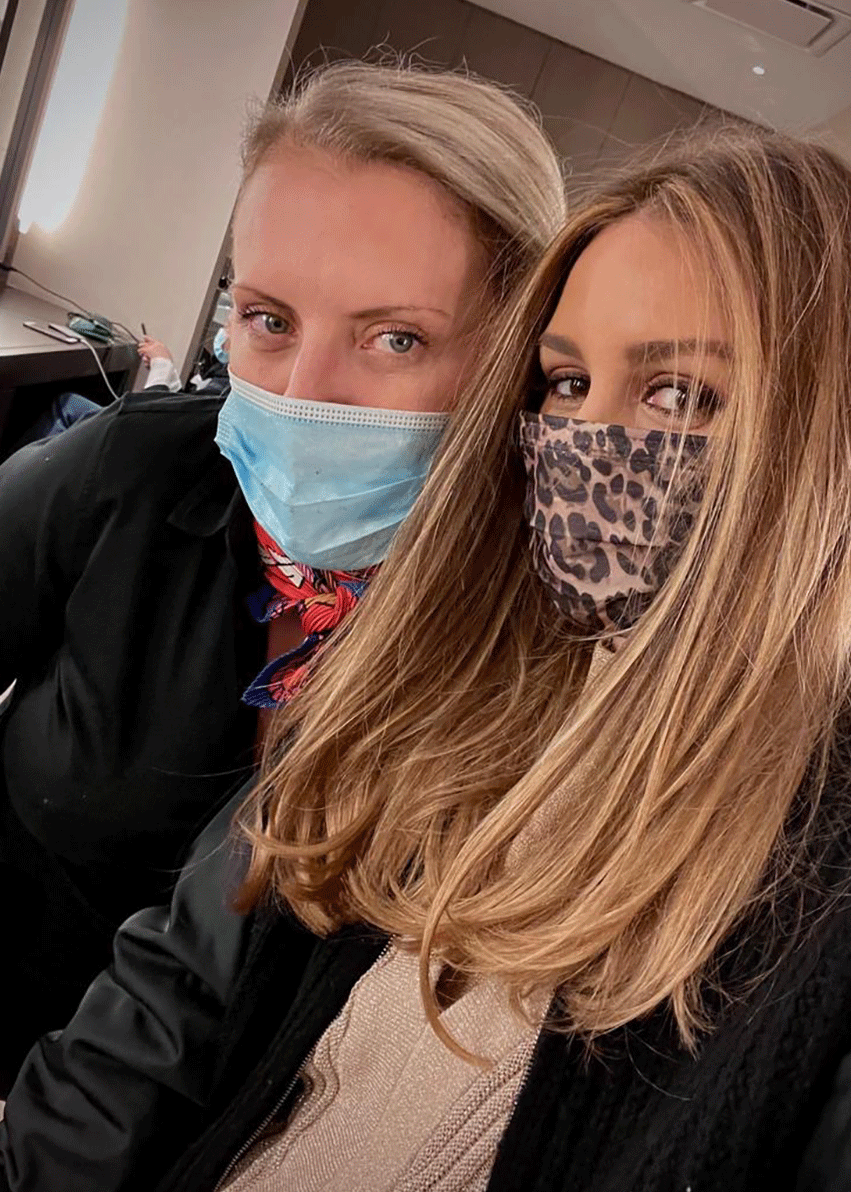 "The best thing you can do to prep for the season is getting a trim six-to-eight weeks," shares Davis. "If you do this you will have less breakage and shedding." Keeping hair and the scalp hydrated will improve its texture, strength, and longevity. "I love using Milbon Repair [as] it works magic for hydrating hair," adds Haliti. "People should regularly use conditioning treatments, such as the Davines Oi Butter Mask in order to maintain the integrity of their hair. Sealing the cuticle with this treatment can help your color last longer and extend the shine of your hair." Davis agrees with masking—he recommends Kerastase's—during the winter to seal in moisture, but for him it starts at the roots and with a tried and true remedy, oil.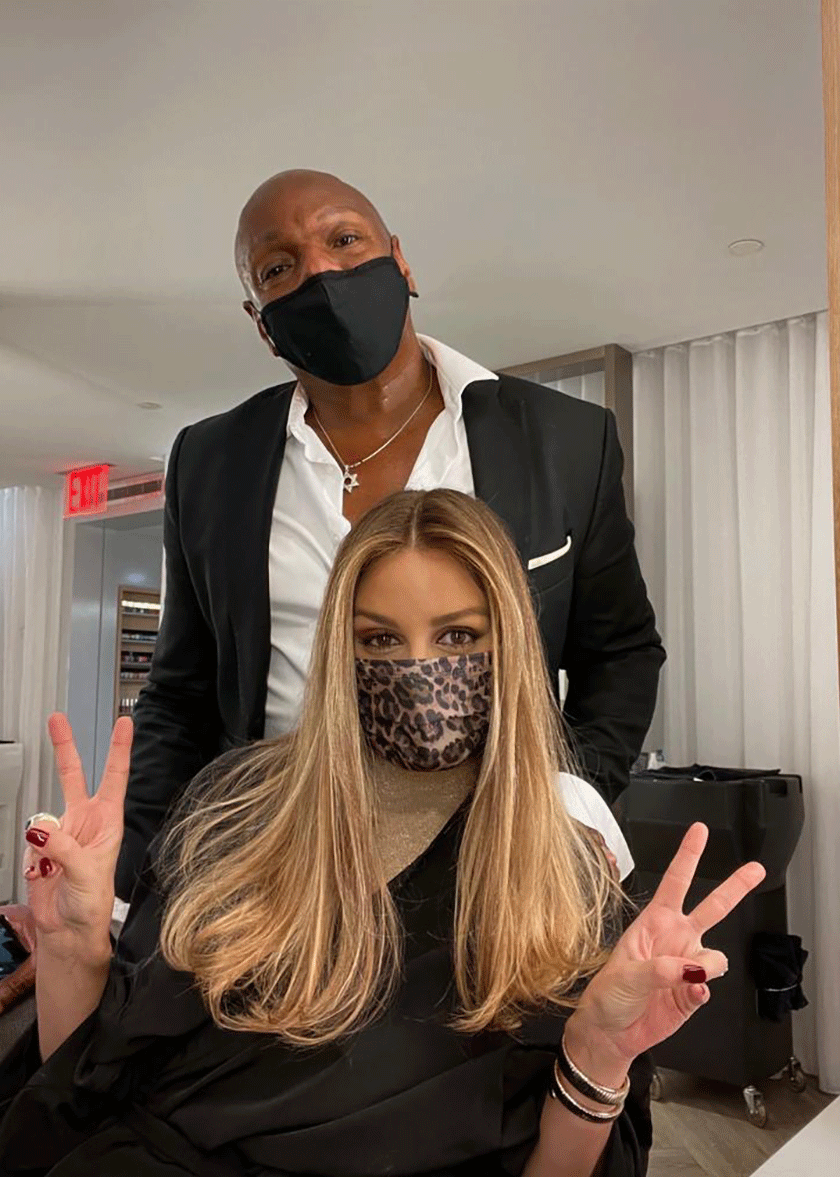 "Everything starts at the root," says Davis, who adds, "I advise hot oil treatments to the scalp and hair. I also use an Argan oil spray to be used wet to keep hair from being static which is common this time of year." Haliti agrees and says, "Restore from Julien Farel keeps the scalp healthy during winter season." If you've had color treatments done, she suggests alternating Farel's Restore with Alchemic Shampoo and their mask to keep Balayage toned properly. "Since we aren't outside as much, I always aim to go a bit lighter with Olivia to create more glow for her beautiful complexion and keeping the health of the hair."
However, consistency is key. "Olivia maintains her hair like everything in her life, perfectly!" Shares Davis who has Olivia on a regimen that sees her trim her locks like clockwork for the past fourteen years. His goal with everyone? "To achieve beautiful, sexy, full of body, amazing hair that is worthy of hair envy."