OP Fantasy Gift Friday: Dine in Style + Safety at Home
Bring elevated dining to your favorite place.
— Dec 04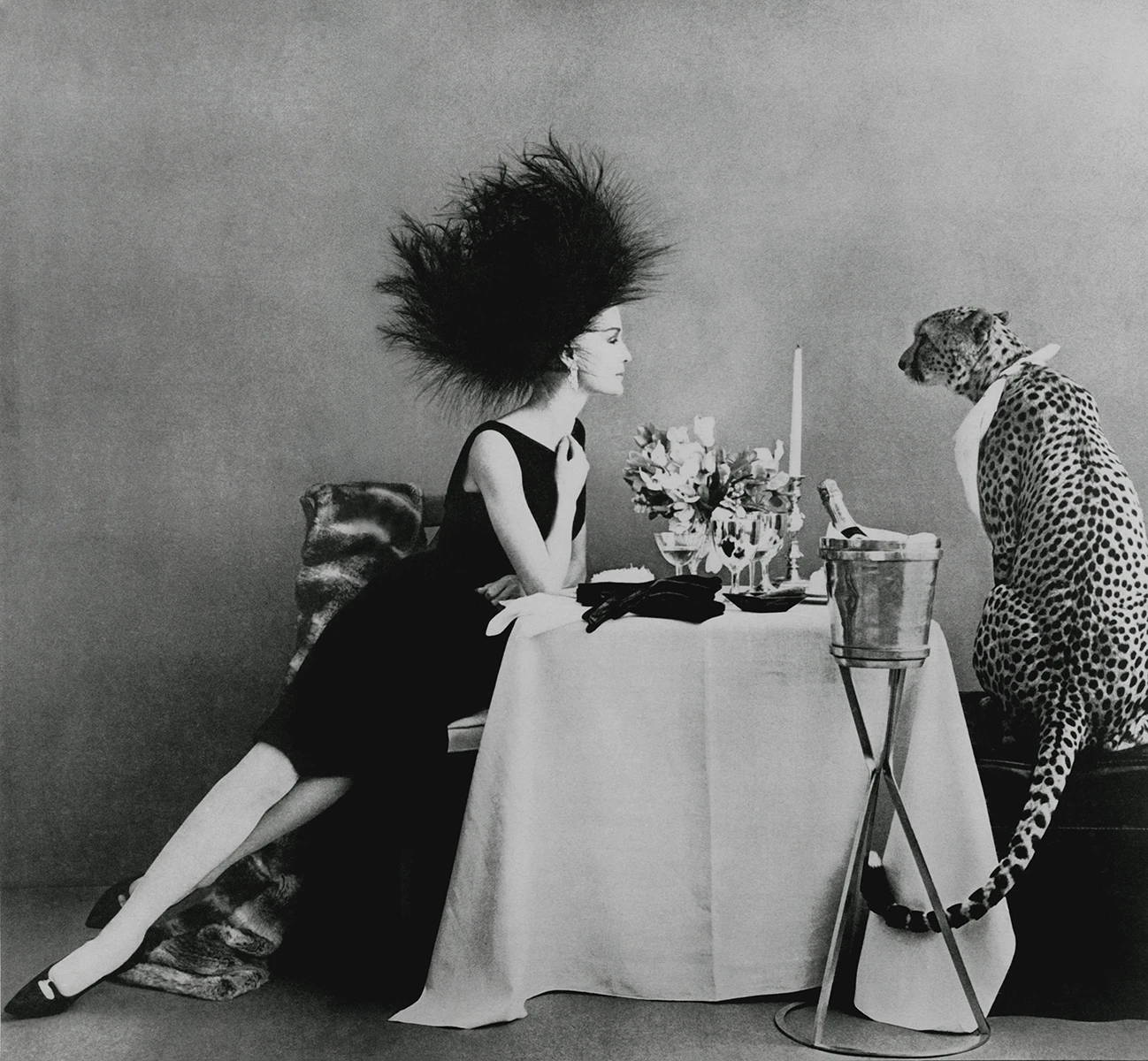 Every Friday, team OP will share a holiday offering with a dash of extra holiday cheer: first up? An at-home dining service that will transport you to your favorite boîte.
"During the holidays, it's always fun to have friends and family over," says Olivia. "But obviously this year is going to look a little different with a much more edited guest list but no doubt equally special." Enter Served, the Los Angeles-based brainchild of Alex Racioppi that brings the dining experience to the home.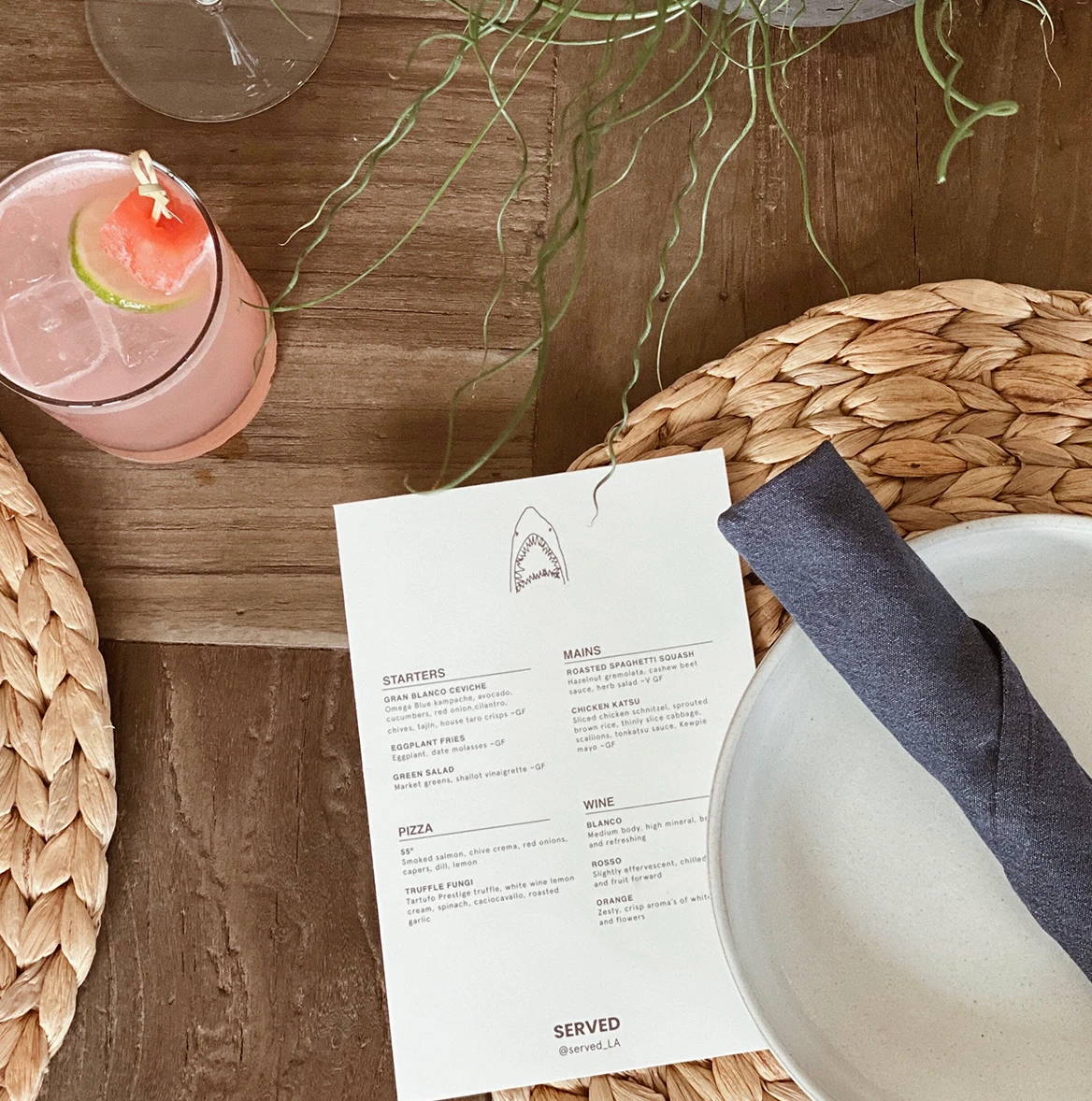 "I've been involved in the restaurant business for about eight years [and] started a company that acts as the finance and HR department," says Racioppi. "Pre-COVID, we were eating out at least twice a week [and] that has changed now. Served was born out of my desire to hang out and eat with friends in the comfort of my home without having to cook, clean, shop, or worry about anything." The concept is simple—hire one of Served's restaurants, which includes David Chang's Majordomo and Chad Colby's Antico, and leave everything from cooking (including mixology or wine pairing), setup, and cleanup to their COVID-safe team. "We are filling the gaps between going out, having a private chef, and formal catering, which is always an expensive, time-consuming nightmare to pull together," adds Racioppi. To book, one needs to simply fill out a request online or give them a ring.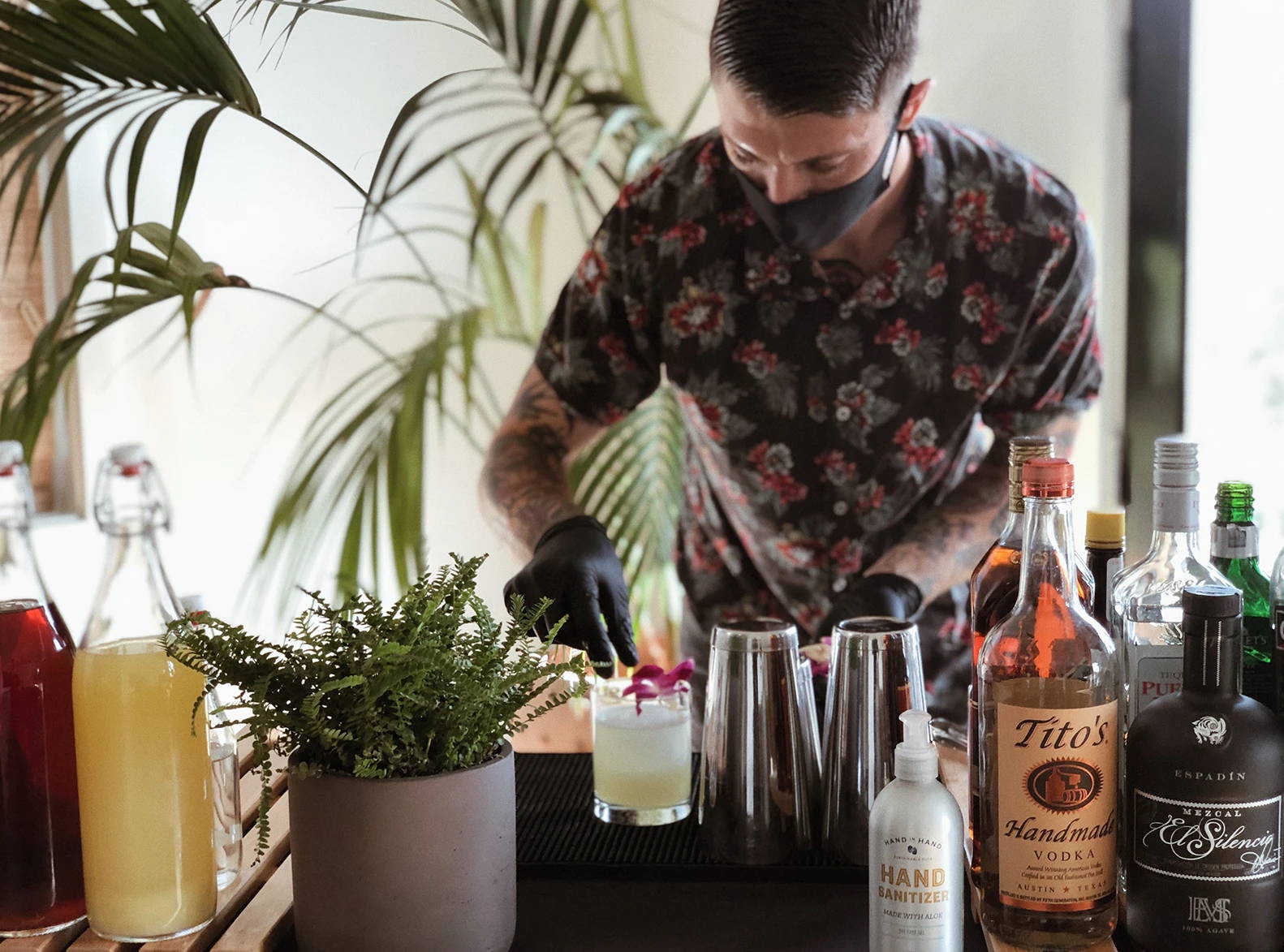 As for the restaurants, Racioppi had some fun in collaborating with the chefs. "I started with the group of restaurants that I eat at the most [but] our goal is to have options that suit every pallet and to provide a good cross-section of what LA has to offer." Highlights include Elephante, Great White, and LA staple, Craig's. "Craig's has been the most requested addition amongst our Hollywood clientele, given its reputation for consistency and the highest level of hospitality," says Racioppi. "We are extremely excited about this one."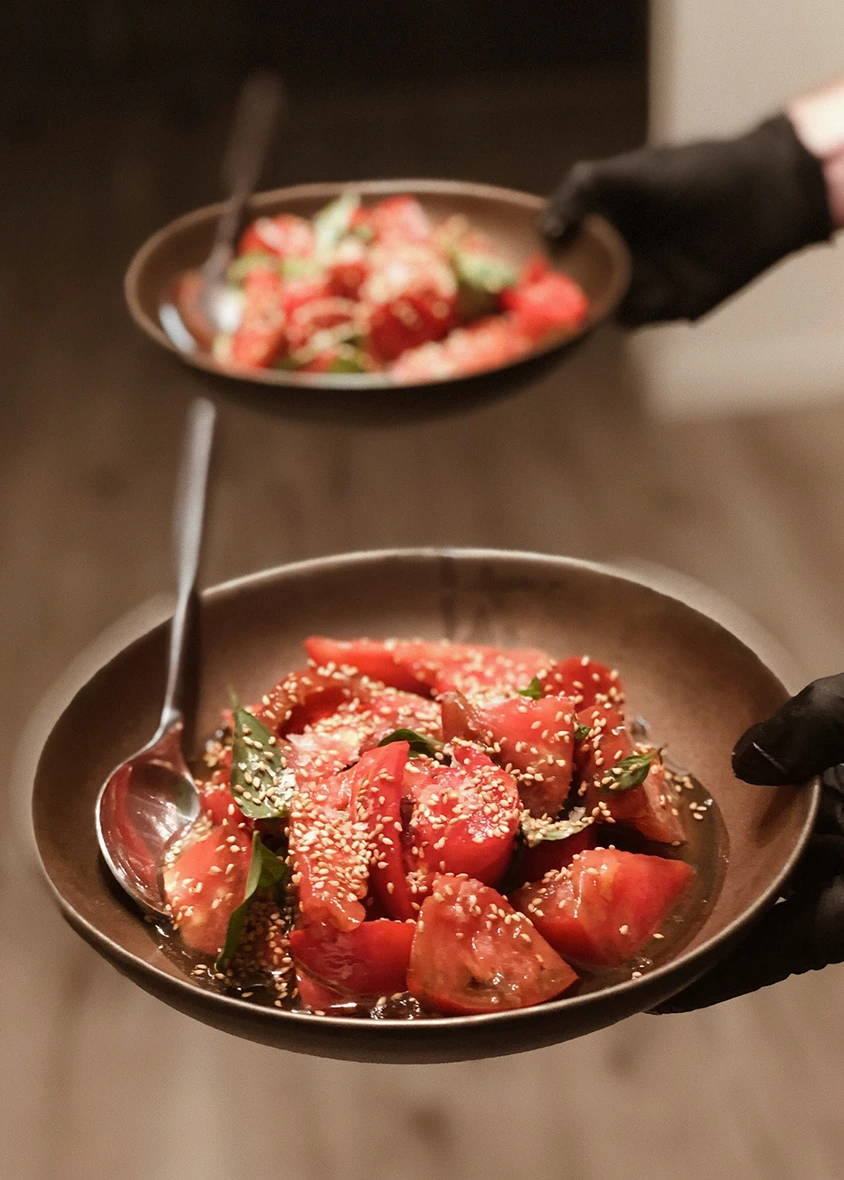 And with COVID restrictions continuing to be in place, Racioppi and the Served team are hoping to bring their magic touch to cities nationwide. "We are already committed to launching New York City next and expect to be operational in the next few months with a service area that covers about a one hour radius from Manhattan," adds Racioppi. Other cities on the horizon include San Francisco, Boston, and Miami. The best part of the whole experience? "You always have the whole place to yourself."

For more information, please visit served.la.