An Inauguration Elixir to Bring Cheer in 2021
A bipartisan drink to unite the nation with deliciousness.
Fashion — Jan 19
"We wanted to give this salute to the 50 states with two of the most Americana foods, apples and honey," shares Cody Goldstein, founder of haute mixology label, Muddling Memories. "The drink's uplifting and a refreshing way to start the New Year." And as the world watches Joe Biden take the oath of office today, why not indulge and imbibe with a patriotic twist. Goldstein adds, "the ingredients are highly seasonal [and] starts out a bit orange but has a clear transition."
Below, Goldstein shares his recipe for the Hope and Honey, which for those partaking in Dry January, can be made without the booze. Cheers!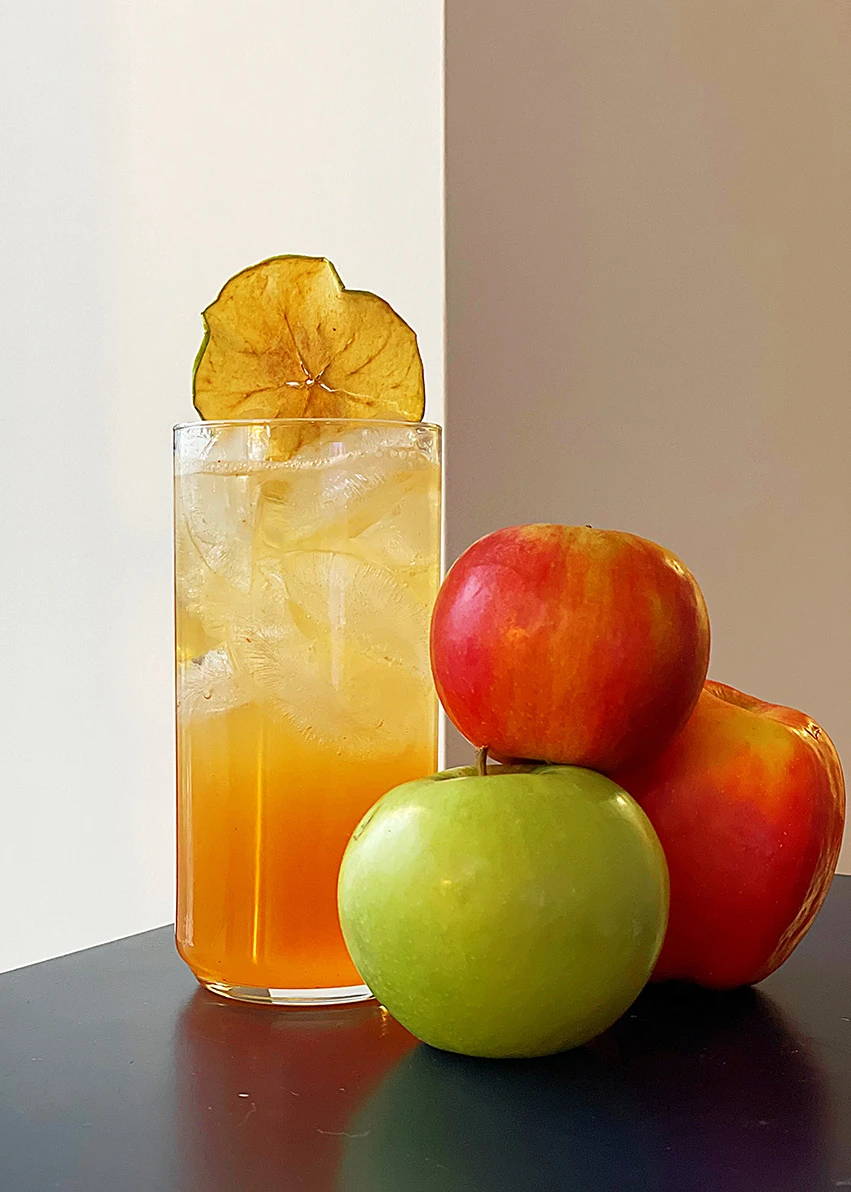 Ingredients + recipe:

2 oz gin (optional)
4 oz fresh apple juice
3/4 oz lemon juice
1/2 oz honey
Pinch of sea salt
Club soda, to fill

Combine apple juice, lemon juice, honey, and sea salt into a cocktail shaker.
Fill with ice and shake for five seconds.
Strain into a Collins glass with ice.
Fill with club soda and garnish with an apple slice.