Olivia Kicks Off December at Le Marche at Fig & Olive
Bringing holiday cheer into 2021 with style.
Fashion — Dec 02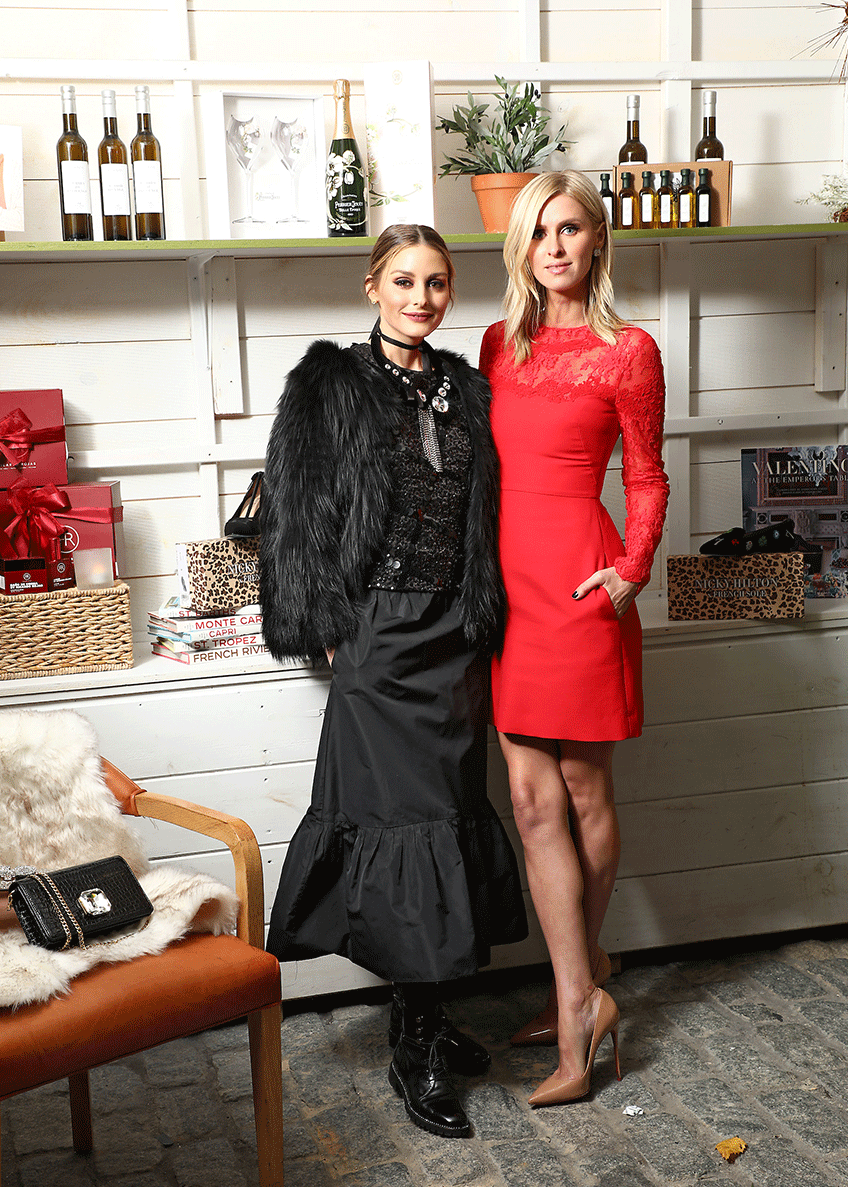 "I've been going to Fig & Olive for years and I love their sophisticated, yet understated ambiance" said Olivia, upon arriving at the boîte's Meatpacking location. What compelled Olivia to brave the chilly elements and bring together some stylish friends? The opening of Fig & Olive's holiday marketplace curated by Olivia.
"When discussions started, I got excited at the opportunity to highlight some of my favorite brands and friends, while also giving back. We just launched our 12 Days of OP guide and this brings part of that to life." Opened on Giving Tuesday and running through January 1st, 10% of all marketplace sales will benefit Dress For Success. "It's a time where we all think about loved ones, but while we do that, let's also think of others, and I was over the moon when Fig & Olive shared my passion for Dress For Success." And last night, Fig & Olive provided an haute setting to kick-off seasonal cheer.
Inside the private igloos, guests including Nicky Hilton Rothschild, Simon Huck, Phil Riportella, and Andrew Taylor dined in style—and safety—and lingered over elegant bites. "This is a time where we all need to support our favorite restaurants, safely, and create environments where we all feel comfortable." As the first dishes including charred octopus, crostini topped with seared tuna, and seafood risotto were served, everyone refueled and recharged. Inside the igloos, which accommodate a maximum of eight guests, wintry decor including a micro-fireplace and frosted wreath sprinkled the table with natty punctuations. "I love entertaining and as we all navigate new ways to get together, there are touches that add festive flourish," added Olivia. "An elegant setting is equally important to the main event, the food and drink!" And as everyone raised their glasses to toast Olivia, the spirit of the season came alive.